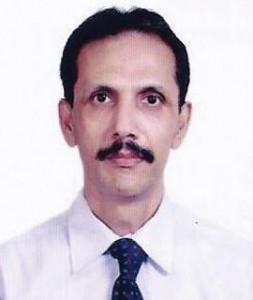 Mr.Husain Jafri is The CEO of Jafri Enterprises & he is well known by the name of "JAFRI" in Karachi Leather Market & Tanners Association. He is serving local leather market as a free lance technician since 1986.
JE is a platform where customers can get several services/benefits at once. To give a detailed introduction of JE; we need to split our services in THREE major divisions,
Leather Manufacturing (Finish Leather from raw onwards)
Service Provider as an AGENT for CBR Group (Germany)
Leather Garments/Goods Manufacturing
let's review every division one by one,
1) Leather Manufacturing (Finish Leather from raw onwards):
JE is a leading finish leather consulting and manufacturing company based in the city of Karachi, Pakistan. We involved in this profession since 1989 and we are the manufacturer of finish leather from raw onwards. JE's production based on 03 production units (All located in Karachi, Pakistan) & the current production of finish leather is around 30,000 Sq ft per day, which is exported and supplied locally to various companies in Pakistan like Nova, Hafiz garments, Ashraf & sons, Focus Apparel etc since 1999. We are directly involved in these companies by their merchandisers and production staff.
JE's Production capacity is based on the excellent workmanship of a very competent staff. We have developed a comprehensive quality control concept, from controlling of incoming material, up to piece-by-piece final inspection of our product.
2) Service Provider as an AGENT for CBR Group (Germany):
JE is also providing services to CBR Group as an AGENT in Pakistan.
CBR has 03 big brands, STREET ONE, ONE TOUCH & CECIL & every brand has there several outlets in entire Europe. JE has responsible to provide below services for this Group,
R&D (Research & Development)
Trials and sampling
Styling & Fitting confirmation
Seeking Comparative manufacturers
Getting buyer's targeted price & delivery
Control exact quality & selection of Raw Material
Producing bulk quantity of Leather in minimum lead time
In-line inspections on daily basis from selection of leather till final packing.
Sending Production Status of all running orders to our prime customers on Weekly Basis
Posting daily up-date to concerned buyers regarding Trims/Accessories development, approval, ordering & ETA
Follow-up with vendors for Lab Testing till the arrival of test reports
FRI (Final Random Audit)
All logistic affairs
Etc, etc
JE has a strong technical & experienced Merchandising & QA Team which looks after each customer with the great care and make sure that the customer requirements are fulfilled and
Ensure that the required standards are maintained. Our motive is to provide Best Quality goods to customers, having competitive price with the scheduled deliveries.
The company has an edge in Leather but from this season, JE has started providing services to CBR for non-leather Items as well such as Denim Articles, Mill dyed Articles & Knitwear.
3) Leather Garments/Goods Manufacturing
Considering the demands of our Customer's, we have just started a small Garments Manufacturing Unit having undersized production capacities which can only produce the orders/articles having short production lead time or small quantities.
This production facility is equipped with the most modern machines and equipment for manufacturing with a vision of bringing the most advanced manufacturer using latest techniques and quality control management, which can meet the highest standards of quality, set by the international customers. We pride ourselves in providing high quality and eye-to-eye production control and management systems as per AQL for our buyers.
Currently, this unit is working just to facilitate our customer's for the critical orders/orders refused by the vendors due to short lead time or short order quantity & this small production unit will helps us a lot to control the monopoly of big vendors.
JE has strong intensions to increase there production capacities & our technical staff is working over this task. Hopefully, JE will start producing Double Volume of garments from mid of next year (2011).